***************************************
Click here to see all of the 
****************************
Up Coming

Schedule
2019
June 18th
Russ & Ray
June 25th

Guest Host ~ John M.

       The OtherHand
July 2nd

No Show
Happy 4th of July
July 9th

July 16th

July 23rd

July 30th

August 6th

August 13th
Jeff Gold
August 20th

August 27th

September 3rd

Tribute to 
ELVIS
JC
Lorin Hart
Ann~Marita
The Licata Brothers
Cynthia Brando
Joseph Eid
Mike Teague
Marty Axelrod
Alias Means
Gary Stockdale
Byron Gore
Arthur Turner
Karen Tobin
Joe Normal
Ed Tree
John Torres
Eddie Cunningham
September 10th

September 17th

September 24th

October 1st

October 8th

FAR-WEST SHOW
October 15th

9th Year Anniversary Bash
October 22nd

Jimmy Yessian~Birthday Boy
October 29th

November 5th

Someone Else's Song 2 ~ The Sequel!
17 Serenade artists will do another Songwriter Serenade artist's song!
Bliss Bowen
Tim Tedrow
Severin Browne
Karen Tobin
November 12th

November 19th

November 26th

Turkey Show
December 3rd

December 10th

Christmas Carol Show
December 17th

Christmas Carol Show
December 24th

Christmas Eve
No Show

December 31st

New Year's Eve
No Show
2020
January 7th

JC's Birthday Show
January 14th

January 21st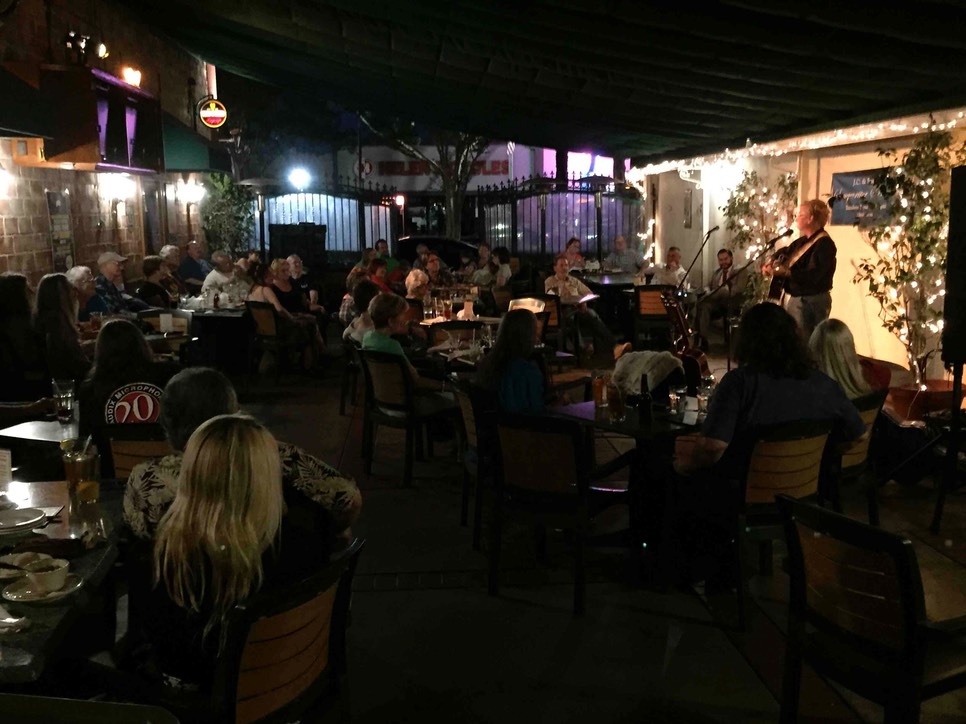 The Songwriter Serenade is a weekly show held every Tuesday night at Matt Denny's Ale House Restaurant & Bar.  It has been going for 8 years and we've had over 450 artists on the show!  It starts at 7PM and goes to 9:30 every Tuesday night.  Performers play their original songs for the audience on a lovely patio with a warm, inviting atmosphere and a cool vibe.  There are all styles and genres of music, with 4 or 5 different songwriters each week.  The music is on a patio which is covered and has plenty of heaters for a warm, cozy evening during  the winter.   During the summer, we pull back the canvas roof and play under the stars.  It is located at  145 E. Huntington Dr. in Arcadia, CA 91006. There is parking around the back. 
We say Goodbye to Wendy
Wendy suffered a brain aneurysm on June 5th and passed away June 13th, 2019.  She has been a wonderful fan of the show and such a burst of happiness anytime she was there.  We will miss you greatly Wendy! Thank you for being a part of our lives and thank you for listening for so many years.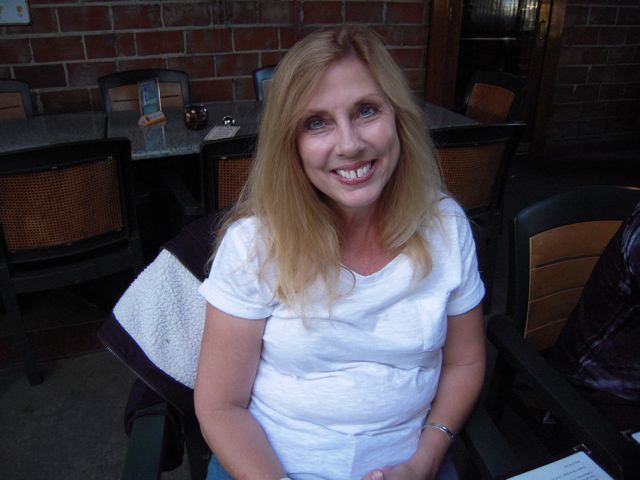 Fans of the week
The Miranda Family
Kadia, Amanda, Kent & Rey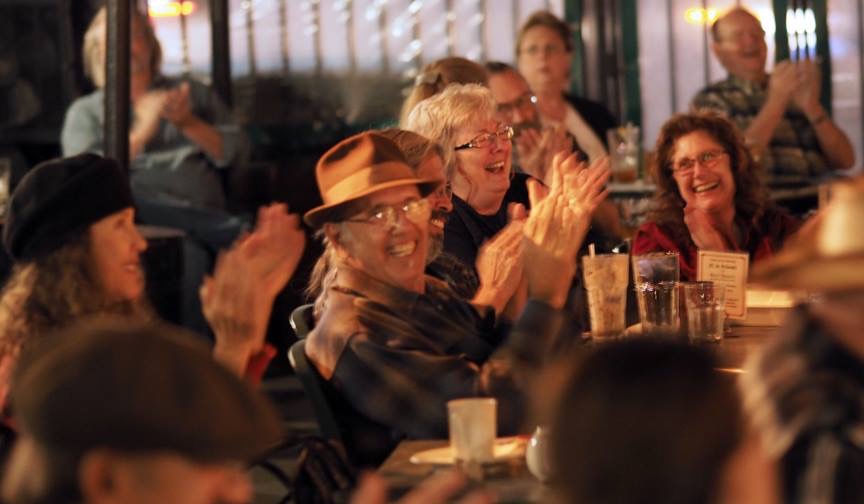 to the show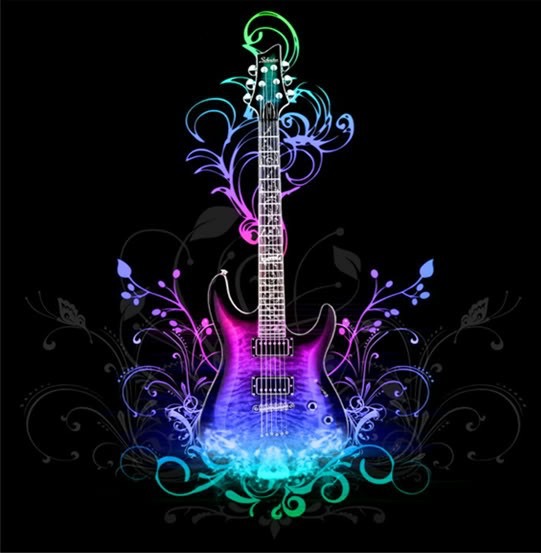 Donate to the show

The food is truly delicious and we have Drink Specials every week!
Take the Metro Gold Line to the show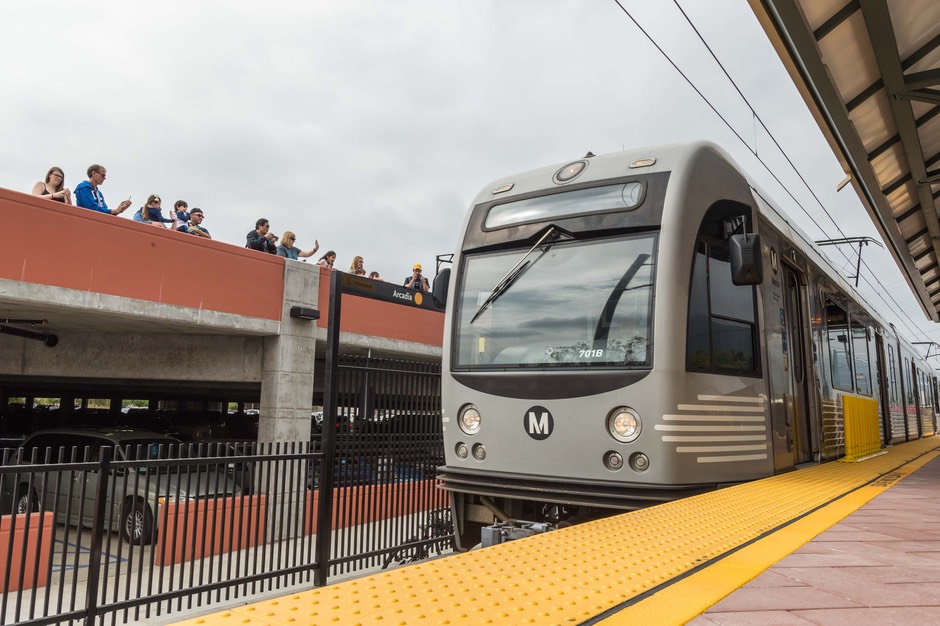 Lots of fans are boarding the train and getting off at 
the Arcadia station which is only 2 short blocks
 from the show.  Metro Map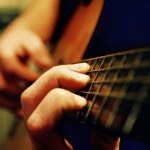 Want to play?
Simply e-mail JC a link to your website showing where you've been performing and where he can hear your original music.  Put "Book Me" in the subject line.  Send it to jc  at  jchyke dot com
Volunteers Needed
If you would like to help promote the Songwriter Serenade to local organizations with  on-line promotions, or getting press in newspapers, your time and effort would be greatly appreciated.  Simply spreading the word, would help a great deal.  
Thank you!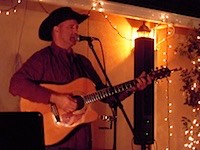 J.C. playing the first Songwriter Serenade Oct, 2010